Original Welcome Message, January 2002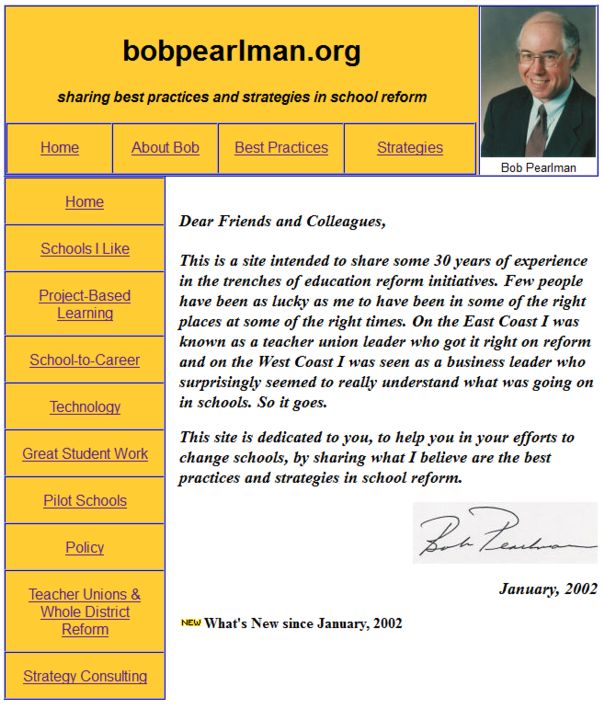 Update September 2013

Dear Friends and Colleagues and 21st Century School Innovators,
Today I am in what I call "late-career mode". I still do a lot of consulting as a 21st Century School and District Consultant, but I'm lucky to have additional time to help out the next generation of school innovators. That's where this website comes in. Through the website I can profile the best of innovative school models and practices and share these best practices and strategies with the practitioners and school leaders engaged in 21st Century Learning around the globe.
This site is dedicated to you, to help you in your efforts to change schools, by sharing what I believe are the best practices and strategies in school reform and innovation.


September, 2013